There are two things I've discovered for two straight nights:
1) A Jabba show is definitely one unforgettable experience
2) You can hold a camera up over your head for more than an hour filming something, if you switch between hands (warning: will involve strain and pain)
I managed to film the entire show. I have no way of confirming if this is the same dance set they use in their MUS.I.C. show, but since the Jabbawockeez are moving to a more permanent venue at Luxor Hotel & Casino (from the Monte Carlo Resort & Casino), this tour is nevertheless a milestone for them.
They remain the most recognized ABDC (America's Best Dance Crew) winner and have recently received the Living Legend of Hip Hop award by Hip Hop International during the World Hip Hop Dance Championship Finals at Orleans Arena in Las Vegas. Congratulations to them!
http://www.youtube.com/watch?feature=player_embedded&v=ab8o6MWYPLI


http://www.youtube.com/watch?feature=player_embedded&v=fUrzf0txauI
http://www.youtube.com/watch?feature=player_embedded&v=yFyvLuHKNTE
Now, I'm not about to give all the goods just yet without tormenting my visitors with some politically themed rant. I don't want to soil the mood, so if you're the masochistic kind, just highlight the next paragraphs.
I

t's pretty amazing how far the world has come, especially in this Internet connected world. During the Commonwealth years of the Philippines, there were Federalist proponents who wanted full integration of the Philippines with the United States, from a colony into a state. The idea was basically to become part of the US sovereignty and it's easy to conclude how risky it was to even harbor the idea, especially given the racially segregated society that the US had been plagued with during that er

a

.
http://www.youtube.com/watch?feature=player_embedded&v=SVD_e-6rKgU
I

t would've been a 2nd citizen's life for Filipinos IMO. Of course with the maturing sentiment and principles of society, more so pronounced in a society like the United States', it's pretty awesome to think how 2nd generation immigrants have found opportunities in the US. The stories of some members of the Jabbawockeez are merely part of what's unfolding in the search for opportunities of livelihood, success, and fulfillment through globalization and the emigration of people. These are furthemore facilitated in a world of tolerance and liberal dissemination of facts, ideas, and opinions (through the Internet and mass media, aside from printed media). Technology has absolutely changed the perception of humanity regarding other nations, cultures, peoples, and events. Ignorance has always been a divisive and shackling curse to any society, especially with racism and discrimination. IMO, principles and values are created through consensual tolerance and volition, with empathy, sensitivity, and understanding at the very core of formulating a humane society. People are hindered in making choices, generating opinions, and acting on them if they are encased with blinders, as pulling horses are give

n

.
*Image from http://bekindtoustrolls.files.wordpress.com/2012/06/horse-blinders.jpg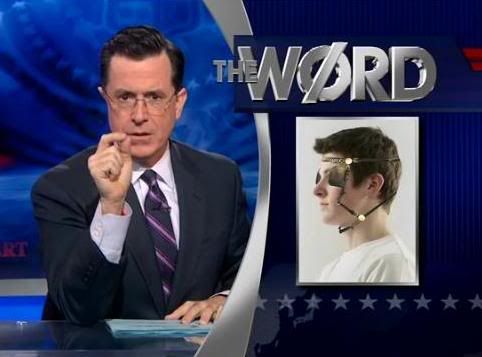 *Image from http://i188.photobucket.com/albums/z152/UCLABruinKid/Tennessee-blinders.jpg
I

f people are expected to make educated and intelligent choices, then it's pretty obvious they have to be given the tools to become enabled, educated, and intelligent individual

s

.
https://www.youtube.com/watch?v=RlSxs8aUSY4
https://www.youtube.com/watch?v=rT9itH1QB1k
https://www.youtube.com/watch?v=LnGYi_9pdeU
https://www.youtube.com/watch?v=2Nxy5NJY_8I
https://www.youtube.com/watch?v=2CTh6jy6qRw
https://www.youtube.com/watch?v=FdpvMByxc24
https://www.youtube.com/watch?v=3S-3Li6u8Nk
https://www.youtube.com/watch?v=vKegCgp7jMk
https://www.youtube.com/watch?v=lzwpegJQuAI
https://www.youtube.com/watch?v=b5SVzMuZ75Q
Anyway, back to the show. SuperCr3w performed with the Jabbawockeez btw, you know, the group that brazenly waved the Filipino flag during the ABDC Season 2 Finals. That basically alienated their market IMO, but I guess that's a tactical business error that wasn't instantly foreseen, but was repairable in any case and they're enjoying their own crew's fame just the same anyway.
http://www.youtube.com/watch?feature=player_embedded&v=kpEjCcu7sp4
I

personally feel that Filipinos being historically bashed and berated by their colonizers have some form of cultural low self-esteem, sort of how a black sheep child of disappointment would always have a chip on his shoulder. And this is basically the secret origin of why people often find the irritating influx of "proud to be Pinoy" posts/comments being made by Filipinos on whatever success story or article there is on the web that mentions some form of Filipino involvement. I always find myself facepalming when I see these, but I can only speculate that these are merely posted by kids who don't know any better and just rub people the wrong wa

y

.
So the show was definitely a success and more than anything, it showed how the world is changing for the better. These dudes have always aimed to inspire people from all over and the media and the Internet have given them platforms to do so. Gone are the days that people have to chase a position of power (in politics or in any institution) or showbiz fame in order reach to out to others with their agenda/messages (well maybe ABDC helped out a bit too). If people believe and admire someone, especially in the case of the Jabbawockeez, then they will willingly follow (Twitter and Facebook anyone?!) and listen to the message. Positivity and inspiration are pretty admirable messages to draw from what the Jabbawockeez bring.
I'm very psyched to know how the Filipino culture extends through these guys. I guess the world-renowned value of hospitality that Filipinos never fail to exhibit shines through in other values, especially in tolerance, adaptation, appreciation, and respect. Philippine colonial history has been cruel, but I suppose that has brought out optimism and tolerance in the core values of Filipinos. Interestingly, SB introduced Kevin "KB" Brewer as his Filipino brethren and that's one prime example of how accepting our culture is. KB is definitely a Flip in my mind and I think he's married to a Filipina anyway. There are of course other ethnicities in the Jabbawockeez crew: Korean, Vietnamese, Mexican, but just so we're clear, they have been and are still Americans. In any case, I don't think it should really matter anyway, but I suppose the Flip members are simply expressing their gratitude to where they take their ethnic roots from. I hope my previous points of discussion comes full circle with that idea in mind.
*Image from http://www.ciibroadcasting.com/wp-content/uploads/rac.jpg
Racist Test Tuesdays are damn funny, btw!
http://www.youtube.com/watch?feature=player_embedded&v=It9tzMce8bg


http://www.youtube.com/watch?feature=player_embedded&v=i9hmWpDPvz4

***Incidentally, today, January 21, 2013, is the inauguration of Barack Obama for his 2nd Presidential Term and amazingly it's also Martin Luther King Day in the United States!
***UPDATE
Here is Barack Obama's 2013 Inauguration Speech
http://www.youtube.com/watch?feature=player_embedded&v=BzC135ql_wA
All compositions, statements and opinions of the author are copyright © Earl T. Malvar 2009-2013. All rights reserved. There is no honor, respect, admiration, intellectual and academic dignity garnered through plagiarism.